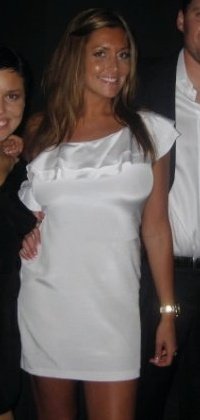 That is John Lackey's wife.... she's hot. He on the other hand is the worst thing that has ever happened to the Red Sox. He went 2.1 innings let up 7 er and 9 hits in another game that makes me want to jab scissors through my eyes. I fucking hate him so fucking much.
Positives we scored 7 runs.
Negatives: John Lackey and this stupid hangover.
You know what it's not even worth writing posts when John Lackey pitches because it is depressing and stupid.