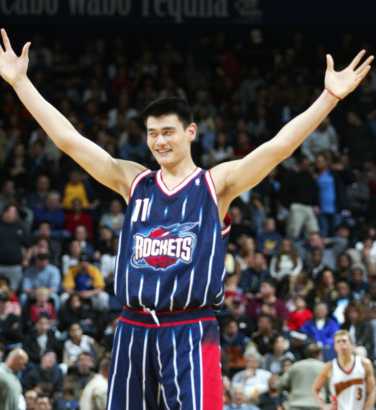 It's a shame that injuries forced Yao Ming's hand into retiring. It also sucks that Yao Ming's career will be surrounded by "ifs". He is 7-foot-6, played eight seasons for Houston, but has missed 250 regular-season games over the past six years.
He was an 8 time all star, selected 1st by the Rockets in 2002, and averaged 19 points and 9 board a game. Unlike most big men he was a good mid range and free throw shooter as well. When he first came into the league it was awesome watching him play, some of the greatest games were watching him and Shaq play. But that Rockets team just seemed cursed, between him and Tracy McGrady, no one could stay on the court long enough to do damage, and that's why they could never get passed the 2nd round.
However, unlike many analysts, I don't believe he belongs in the Hall of Fame. He may have been an international icon, but he hasn't played enough. At the end of the day he will be another foreign born huge guy who's health got the best of him. I always rooted for him to come back and even this offseason I was thinking maybe the Celtics could get him on some type of Shaq like deal. Again it's a shame that at 30 he has to retire and his career has came down to "ifs".